Tea Talking with Tara Daughtery
Daughtery talks dance-o-thon at tea.
Hello friends and listeners! Our first ever interview on KJHK went really well! We invited KU's very own Mary Klayder to the studio last Wednesday to discuss her love for KU, her past as a clown, and even some of her favorite music. She also discussed her three study abroad programs to London, Great Britain,  and Costa Rica. It was a great way to start the semester with "Tea Talks with Hannah and Emily."
Here is the audio from that interview so take a listen!
This week (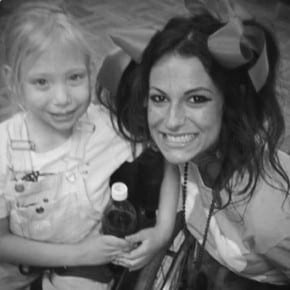 2/1) we will interview Tara Daughtery, Associate Director of Internal Operations for Dance Marathon. Dance Marathon is an national organization with many student groups throughout the nation. Students raise money for the Children's Miracle Network. The major event of a year is a twelve-hour dance-o-thon. This year,  Dance Marathon is this Saturday, February 4th from 10am to 10pm and you can still sign up to participate! See helpmakemiracles.org to sign up and kudm.org for more info.  Join us to learn more about Tara and her amazing work!
Until then,
by hannah & emily
p.s. make sure to listen all the way from noon to 2 p.m. on wednesday to learn what our secret last song is!