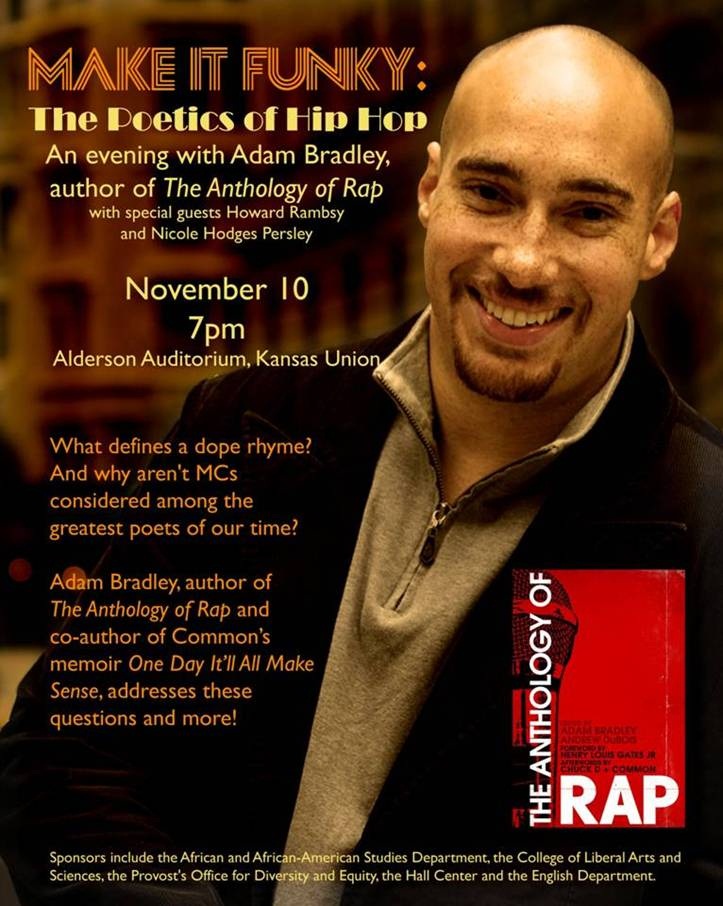 What defines Rhyme? And why are MCS not considered the greatest poets of our time?
Adam Bradley the author of "The Anthology of Rap" and co-author of Common's "Memoir" will be discussing these questions and more .
Join KU AAAS for Make it Funky: The Poetics of Hip Hop, an evening with Adam Bradley, with special guests Howard Rambsy and Nicole Hodges Persley.