Summer break is here, and we've got a funky fresh batch of charts and adds for a fantastic summer soundtrack!
Top 5 Charts:
1.) Yves Tumor – Heaven to a Tortured Mind
Few projects at the forefront of contemporary art truly push visceral sonic boundaries in the way that Yves Tumor does on Heaven To A Tortured Mind. Yves has steered the project into a whole new realm; piercing through contradiction, redefining expression through song, and catapulting the project into the next phase of illusion and evolution.
2.) Thundercat – It Is What It Is
One funky dude, Thundercat has created another deliriously groovy and hilarious odyssey of funk, R&B, jazz and hip hop, featuring Steve Lacy, Flying Lotus, Childish Gambino and more.
3.) Peach Pit – You and Your Friends
Peach Pit get emotional throughout the album with a sad-pop spin over bubblegum-surf rock melodies. Every song acts as an individual story with an individual world. Whether they're detailing heartbreak, social distancing, or companionship, Peach Pit remain meticulous and descriptive.
4.) Music Band – Celebration
The trust built between Music Band members Harry Kagan, Lee Putney, and Duncan Shea comes from a bond of friendship that feels rare among young rock and roll bands. They spent years self-booking, self-recording and self-promoting, creating an invaluable work ethic. And perhaps the most important factor is that je ne sais quoi: a mixture of sincerity and never taking themselves too seriously.
5.) Why Bonnie – Voice Box [EP]
Blair Howerton started songwriting as a coping mechanism during her formative years. Her vivid lyricism has bloomed into the dazzling, full-band emotional release known as Why Bonnie. The band's Fat Possum Records debut EP, Voice Box, celebrates unhindered expression via beguiling, propulsive guitar pop.
Top 30 Charts
| Rank | Artist | Record | Label |
| --- | --- | --- | --- |
| 1 | Yves Tumor | Heaven to a Tortured Mind | Warp |
| 2 | Thundercat | It Is What It Is | Brainfeeder |
| 3 | Peach Pit | You and Your Friends | Columbia |
| 4 | Music Band | Celebration | Dine Alone |
| 5 | Why Bonnie | Voice Box [EP] | Fat Possum |
| 6 | Car Seat Headrest | Making a Door Less Open | Matador/Beggars |
| 7 | Anna Burch | If You're Dreaming | Polyvinyl |
| 8 | Jaunt | All in One | Self-Released |
| 9 | Fiona Apple | Fetch the Bolt Cutters | Epic |
| 10 | Crisman | Crisman | Topshelf |
| 11 | Skylar Gudasz | Cinema | Suah Sounds |
| 12 | EOB | Earth | Capitol |
| 13 | The Buttertones | Jazzhound | Innovative Leisure |
| 14 | Trace Mountains | Lost in the Country | Lame-O |
| 15 | Laura Marling | Song for Our Daughter | Chrysalis/Partisan |
| 16 | Thurlowood | Discontinue Normal Program | Day Before |
| 17 | M. Ward | Migration Stories | Anti- |
| 18 | Stay Inside | Viewings | No Sleep |
| 19 | JFDR | New Dreams | White Sun |
| 20 | San Cisco | Flaws [EP] | Nettwerk |
| 21 | Purity Ring | WOMB | Crystal Math/4AD/Beggars |
| 22 | Elvis Depressedly | Depressedelica | Run For Cover |
| 23 | Flat Worms | Antarctica | God? |
| 24 | Diet Cig | Do You Wonder About Me? | Frenchkiss |
| 25 | Methyl Ethel | Hurts to Laugh [EP] | Dot Dash |
| 26 | Bugs | Self Help | Self-Released |
| 27 | Wares | Survival | Mint |
| 28 | Once and Future Band | Deleted Scenes | Castle Face |
| 29 | Sweet Crude | Officiel//Artificiel | Verve Forecast |
| 30 | SONOFDOV | Battle Lines [EP] | Mint 400 |
Top 3 Adds:
1.) MAITA – Best Wishes
Recommended if you like: Mitski, Lucy Dacus, Black Belt Eagle Scout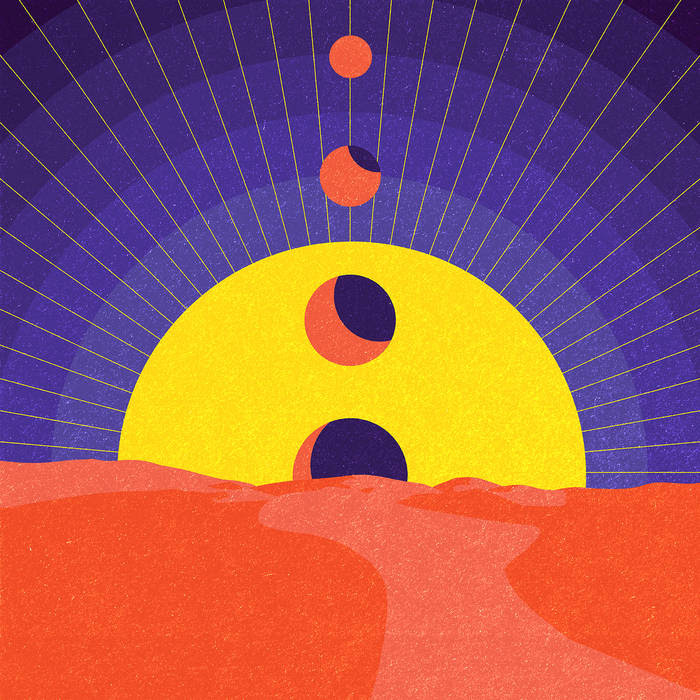 2.) I'm Glad It's You – Every Sun, Every Moon
Recommended if you like: Slaughter Beach Dog, American Football, Oso Oso, Foxing
3.) Zola Blood – Two Hearts [EP]
Recommended if you like: TENDER, Lo Moon, LEISURE, Tusks
Top 10 Adds
| Rank | Artist | Record | Label |
| --- | --- | --- | --- |
| 1 | Maita | Best Wishes | Kill Rock Stars |
| 2 | I'm Glad It's You | Every Sun, Every Moon | 6131 |
| 3 | Zola Blood | Two Hearts [EP] | Akira |
| 4 | Perfume Genius | Set My Heart On Fire Immediately | Matador/Beggars |
| 5 | Moses Sumney | Grae | Jagjaguwar |
| 6 | Lady Legs | Off Days | Communicating Vessels |
| 7 | Waldo Witt | Inner Paths | Self-Released |
| 8 | Shelles | Hot After Heat | Self-Released |
| 9 | Tourist Company | St. Helen's | Cordova Bay |
| 10 | Retirement Party | Runaway Dog | Counter Intuitive |