Hello, folks, and welcome to 2020! Here at KJHK, we're starting off the new semester/year/decade with a bang… and a fresh round of charts and adds! Check out our first batch of new music for the year below.
Top 5 Charts:
1.) Men I Trust – Oncle Jazz
After nearly two years of teasers for the album, Men I Trust finally released Oncle Jazz earlier this fall. The record in full lasts an entire 71 minutes, and, as the title suggests, it's as smooth and funky as it is an indie staple.
2.) Somos – Prison on a Hill
Originally more of a pop punk group, Somos can now be better described as a "guitar pop band." The creation of Prison on a Hill occurred after an announced hiatus, yielding a record full of upbeat tracks that balance catchiness with calls for political reform.
3.) SebastiAn – Thirst
SebastiAn's sophomore album comes a full 8 years after his debut, Total. Thirst incorporates not only several styles of electronic music but several artist features, making it a diverse and compelling listen.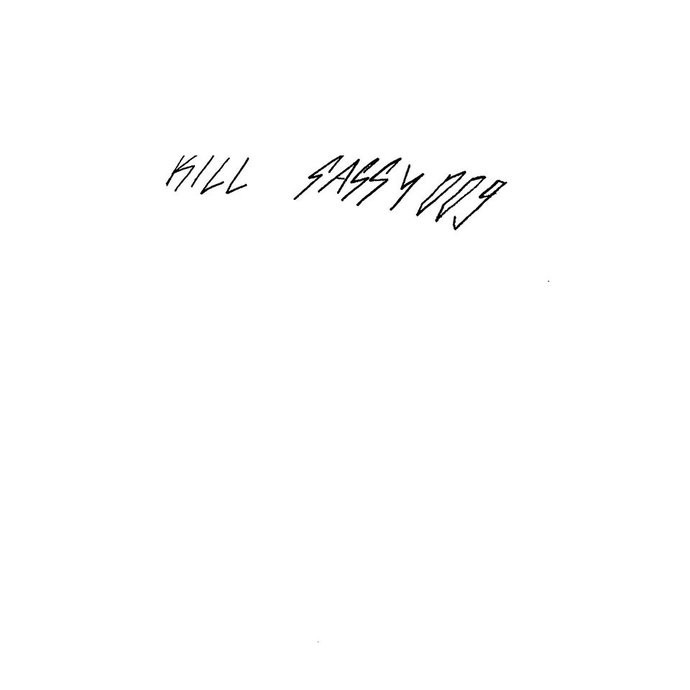 4.) SASSY 009 – Kill Sassy 009
Originally comprised of a trio, SASSY 009 returns as a solo project with only one previous member: Sunniva Lindgaard. Kill Sassy 009 merges elements of dream pop, ambient noise, and electronica into a record that is somehow both intimate and animated.
5.) Hana Vu – Nicole Kidman/Anne Hathaway
At just 19, Hana Vu's double EP, Nicole Kidman/Anne Hathaway, is making waves in the bedroom pop scene. Though relatively short, the EP is purposeful and impressive, especially considering that the artist produced it herself.
Top 30 Charts
| Rank | Artist | Record | Label |
| --- | --- | --- | --- |
| 1 | Men I Trust | Oncle Jazz | Self-Released |
| 2 | Somos | Prison on a Hill | Tiny Engines |
| 3 | SebastiAn | Thirst | Ed Banger/Because |
| 4 | SASSY 009 | Kill Sassy 009 | Luft |
| 5 | Hana Vu | Nicole Kidman/Anne Hathaway | Luminelle |
| 6 | Alexandra Savior | The Archer | 30th Century |
| 7 | Telemarket | You Deserve A Hard Day's Work After A Long Night's Rest. | Avenue Noise & Sound |
| 8 | B. Hamilton | Nothing and Nowhere | Self-Released |
| 9 | Oceanography | Collier Canyon | Self-Released |
| 10 | Walrus | Cool To Who | Outside |
| 11 | Common Holly | When I Say To You Black Lightning | Barsuk/Solitaire |
| 12 | Will Samson | Paralanguage | Self-Released |
| 13 | Danny Brown | uknowhatimsayin¿ | Warp |
| 14 | Weyes Blood | Titanic Rising | Sub Pop |
| 15 | Electric Guest | Kin | Atlantic |
| 16 | Glass Animals and Denzel Curry | "Tokyo Drifting" [Single] | Wolf Tone |
| 17 | Acidhead | Distractions | Veriditas |
| 18 | Corridor | Junior | Bonsound/Sub Pop |
| 19 | Wilsen | "Ruiner" [Single] | Secret City |
| 20 | FKA Twigs | Magdalene | Young Turks/Beggars |
| 21 | Square Peg Round Hole | Branches | National Sawdust Tracks |
| 22 | The Small Calamities | Designer Heartache. | Self-Released |
| 23 | Big Thief | Two Hands | 4AD/Beggars Group |
| 24 | Squirrel Flower | "Headlights" [Single] | Polyvinyl |
| 25 | Angel Olsen | All Mirrors | Jagjaguwar/Secretly Group |
| 26 | Patrick Watson | Wave | Domino |
| 27 | Landon Elliott | Domino | American Paradox |
| 28 | Luke Lalonde | The Perpetual Optimist | Paper Bag |
| 29 | City and Colour | A Pill For Loneliness | Dine Alone |
| 30 | Maggie Rogers | "Love You For A Long Time" [Single] | Capitol |
Top 3 Adds:
1.) Lightning Bug – October Song
Recommended if you like: Feist, Cat Power, Jessica Pratt, Boy Scouts
2.) Pinegrove – Marigold
Recommended if you like: The Hotelier, Foxing, Modern Baseball, Big Thief
3.) WAAX – Big Grief
Recommended if you like: Screaming Females, Bully, Camp Cope, Ali Barter, Mannequin Pussy
Top 10 Adds
| Rank | Artist | Record | Label |
| --- | --- | --- | --- |
| 1 | Lightning Bug | October Song | Marbled Arm |
| 2 | Pinegrove | Marigold | Rough Trade/Beggars |
| 3 | WAAX | Big Grief | Self-Released |
| 4 | Termination Dust | Growing Down | Glacial Pace |
| 5 | MOSSS | Pale Blue [EP] | Yum |
| 6 | Yehan Jehan | Earth Arrangements, Vol. 1 [EP] | Aprodite |
| 7 | Deserta | Black Aura My Sun | Felte |
| 8 | Sarah Mary Chadwick | Please Daddy | Sinderlyn |
| 9 | Marcus King | El Dorado | Fantasy/Concord |
| 10 | Alice Boman | Dream On | Pias |