If you're going a little stir-crazy during this period of social isolation, shake things up a bit by checking out this week's installment of charts and adds!
Top 5 Charts:
1.) Tame Impala – The Slow Rush
Tame Impala's groundbreaking Currents was a hard album to follow up; this may be, in part, why The Slow Rush arrived a full five years later. Though it is debatable whether this album lives up to its predecessor, The Slow Rush is a dynamic album and a strong return for Tame Impala.
2.) Soccer Mommy – color theory
Soccer Mommy's sophomore album somehow manages to be both brighter and darker than her debut, Clean. color theory is an exploration in growth, encapsulating the young artist's rise to indie fame and the struggles that have arisen as a result.

3.) King Krule – Man Alive!
Archy Marshall, the abrasively raw, smoky voice behind King Krule, has never shied away from anguish. His newest release, Man Alive!, might in fact be his most soul-wrenching release yet. On the record, Marshall grapples with an unexpected, looming fatherhood and his seemingly intrinsic desire to "kill good things."
4.) Car Seat Headrest – "Can't Cool Me Down" [Single]
In 2020, Car Seat Headrest is reinventing itself. This first single release from their upcoming album Making a Door Less Open (their first release in four years) marks a shift from their well-established sound within the realm of gritty rock to their new experimentation in electronic music.
5.) Grimes – Miss Anthropocene
In her fifth studio album, Claire Boucher (aka Grimes) returns with what might be her most astonishing collection of tracks yet. With her typically unsettling flair and alien-like sound, Grimes tackles topics such as climate change, the patriarchy, and death.
Top 30 Charts
| Rank | Artist | Record | Label |
| --- | --- | --- | --- |
| 1 | Tame Impala | The Slow Rush | Interscope |
| 2 | Soccer Mommy | color theory | Loma Vista/Concord |
| 3 | King Krule | Man Alive! | True Panther/Matador |
| 4 | Car Seat Headrest | "Can't Cool Me Down" [Single] | Matador |
| 5 | Grimes | Miss Anthropocene | 4AD/Beggars Group |
| 6 | Squirrel Flower | I Was Born Swimming | Polyvinyl |
| 7 | Dan Deacon | Mystic Familiar | Domino |
| 8 | Boy Romeo | Pure Soul | Self-released |
| 9 | Frances Quinlan | Likewise | Saddle Creek |
| 10 | Ezra Furman | Sex Education Original Soundtrack | Bella Union/Pias |
| 11 | Babehoven | Demonstrating Visible Difference of Height [EP] | Self-released |
| 12 | Loving | If I Am Only My Thoughts | Last Gang |
| 13 | Ratboys | Printer's Devil | Topshelf |
| 14 | Kid Nobody | Discretion [EP] | Self-released |
| 15 | Church Girls | The Haunt | Anchor Eighty Four |
| 16 | Caroline Rose | Superstar | New West |
| 17 | Shadow Show | Silhouettes | Burger |
| 18 | Fat Tony and Taydex | Wake Up | Carpark |
| 19 | Guided By Voices | Surrender Your Poppy Field | Gbv Inc. |
| 20 | Denzel Curry and Kenny Beats | Unlocked | Loma Vista |
| 21 | Frankie Valet | Waterfowl | It Takes Time |
| 22 | Nada Surf | Never Not Together | Barsuk |
| 23 | Kevin Krauter | Full Hand | Bayonet |
| 24 | Hmltd | West of Eden | Lucky Number |
| 25 | The Frights | Everything Seems Like Yesterday | Epitaph |
| 26 | Post Animal | Forward Motion Godyssey | Polyvinyl |
| 27 | Opus Orange | Miles From Nowhere | Emoto |
| 28 | Baseball Gregg | Calendar | Z Tapes |
| 29 | Hamerkop | Remote | Drag City |
| 30 | Loose Buttons | Something Better | Moon Crawl |
Top 3 Adds:
1.) The Flytraps – Wild Card
Recommended if you like: Sheer Mag, Surfbort, The Chats, Bikini Kill
2.) The Franklin Electric – In Your Heart [EP]
Recommended if you like: The Head and the Heart, Fleet Foxes, Half Moon Run, Vetiver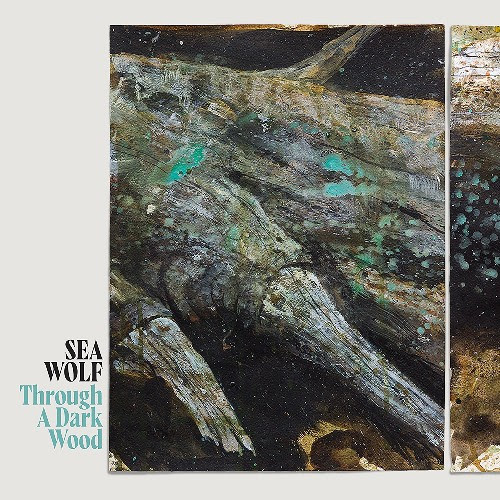 3.) Sea Wolf – Through a Dark Wood
Recommended if you like: Destroyer, Say Hi, Andrew Bird, Boy and Bear
Top 10 Adds
| Rank | Artist | Record | Label |
| --- | --- | --- | --- |
| 1 | The Flytraps | Wild Card | Burger |
| 2 | The Franklin Electric | In Your Heart [EP] | Nettwerk |
| 3 | Sea Wolf | Through a Dark Wood | Dangerbird |
| 4 | Louis Prince | Thirteen | Last Gang |
| 5 | Avi Kaplan | I'll Get By | Fantasy |
| 6 | Moaning | Uneasy Laughter | Sub Pop |
| 7 | Born Ruffians | Juice | Yep Roc |
| 8 | Peter Bjorn and John | Endless Dream | Ingrid |
| 9 | ROOKIE | ROOKIE | Bloodshot |
| 10 | Deeper | Auto-Pain | Fire Talk |