Hope you're all hanging in there and that you enjoyed our little April Fools joke! It's been another rather uneventful week in isolation; luckily, we've got a great batch of charts and adds for you to check out.
Top 5 Charts:
1.) Soccer Mommy – color theory
Soccer Mommy's sophomore album somehow manages to be both brighter and darker than her debut, Clean. color theory is an exploration in growth, encapsulating the young artist's rise to indie fame and the struggles that have arisen as a result.
2.) Squirrel Flower – I Was Born Swimming
Ella O'Connor Williams's debut album is a sweeping collection of songs that encompass the best parts of female-fronted indie rock. The album's title refers to the fact that the artist was born still inside a caul sac membrane: literally "swimming."
3.) Tame Impala – The Slow Rush
Tame Impala's groundbreaking Currents was a hard album to follow up; this may be, in part, why The Slow Rush arrived a full five years later. Though it is debatable whether this album lives up to its predecessor, The Slow Rush is a dynamic album and a strong return for Tame Impala.
4.) Babehoven – Demonstrating Visible Difference of Height [EP]
Babehoven is fronted by Philadelphia via Los Angeles (via Portland) songwriter Maya Bon. She uses her songwriting as a way to process the struggles of daily existence, of familial trauma, of the processes of letting go.
5.) Ásgeir – Bury the Moon
Icelandic singer-songwriter Ásgeir enters the new decade (after spending time isolated in a summerhouse with nothing but his broken heart and recording equipment) with yet another folktronica album in Bury the Moon. Read the rest of Fernando's review here.
Top 30 Charts
| Rank | Artist | Record | Label |
| --- | --- | --- | --- |
| 1 | Soccer Mommy | color theory | Loma Vista/Concord |
| 2 | Squirrel Flower | I Was Born Swimming | Polyvinyl |
| 3 | Tame Impala | The Slow Rush | Interscope |
| 4 | Babehoven | Demonstrating Visible Difference Of Height [EP] | Self-released |
| 5 | Ásgeir | Bury The Moon | One Little Indian |
| 6 | Squarepusher | Be Up a Hello | Warp |
| 7 | Fat Tony and Taydex | Wake Up | Carpark |
| 8 | King Krule | Man Alive! | True Panther/Matador |
| 9 | Shopping | All or Nothing | Fatcat |
| 10 | Church Girls | The Haunt | Anchor Eighty Four |
| 11 | Baseball Gregg | Calendar | Z Tapes |
| 12 | Loving | If I Am Only My Thoughts | Last Gang |
| 13 | Boy Romeo | Pure Soul | Self-released |
| 14 | Orla Gartland | Freckle Season [EP] | House Arrest |
| 15 | Frances Quinlan | Likewise | Saddle Creek |
| 16 | Wild Nothing | Laughing Gas [EP] | Captured Tracks |
| 17 | Koko Neetz | I.T.T.I.P. | Admirable Traits |
| 18 | Khruangbin and Leon Bridges | Texas Sun [EP] | Dead Oceans/Secretly Group |
| 19 | Floodlights | Backyard [EP] | Self-released |
| 20 | Frankie Valet | Waterfowl | It Takes Time |
| 21 | Say Hi | Diamonds & Donuts | Euphobia |
| 22 | Hey Cowboy | Get in My Fanny Pack and Let's Go | Self-released |
| 23 | Shadow Show | Silhouettes | Burger |
| 24 | HMLTD | West Of Eden | Lucky Number |
| 25 | The No. 44 | Reflexive // Repeater | Donut Sounds |
| 26 | Slotface | Sorry For The Late Reply | Nettwerk |
| 27 | Ezra Furman | Sex Education Original Soundtrack | Bella Union/Pias |
| 28 | Car Seat Headrest | Making A Door Less Open [Advance Tracks] | Matador |
| 29 | Dan Deacon | Mystic Familiar | Domino |
| 30 | Post Animal | Forward Motion Godyssey | Polyvinyl |
Top 3 Adds:
1.) Peach Pit – You and Your Friends
Recommended if you like: Dayglow, Wallows, No Vacation, boy pablo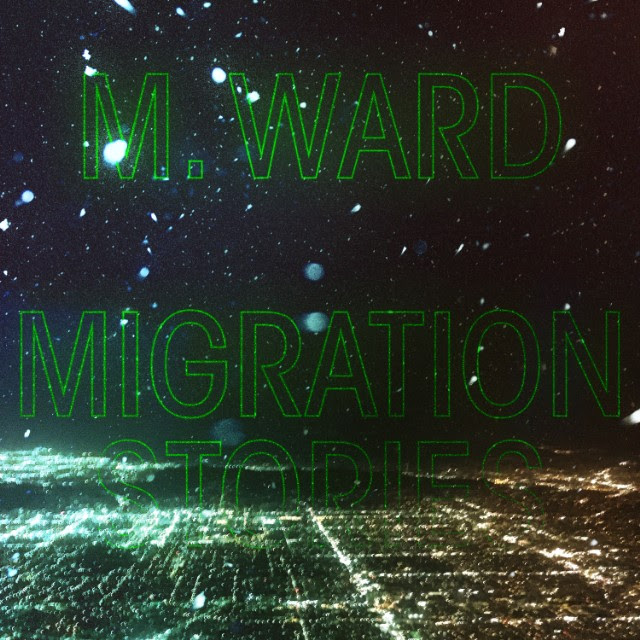 2.) M. Ward – Migration Stories
Recommended if you like: Vetiver, Andrew Bird, Jeff Tweedy, Sea Wolf
3.) Anna Burch – If You're Dreaming
Recommended if you like: Lucy Dacus, Palehound, Stella Donnelly
Top 10 Adds
| Rank | Artist | Record | Label |
| --- | --- | --- | --- |
| 1 | Peach Pit | You and Your Friends | Columbia |
| 2 | M. Ward | Migration Stories | Anti- |
| 3 | Anna Burch | If You're Dreaming | Polyvinyl |
| 4 | Yves Tumor | Heaven To A Tortured Mind | Warp |
| 5 | Vlossom | My Friend [EP] | Etc Etc |
| 6 | Crisman | Crisman | Topshelf |
| 7 | The Buttertones | Jazzhound | Innovative Leisure |
| 8 | Why Bonnie | Voice Box [EP] | Fat Possum |
| 9 | Purity Ring | WOMB | 4AD/Beggars |
| 10 | Music Band | Celebration | Dine Alone |